Where Should My Child Receive Medical Care Following a Florida Automobile Accident?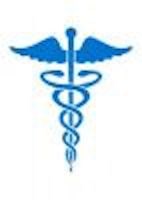 When the child is injured as a result of a Florida Automobile Accident, a parent is often faced with the challenge of obtaining medical care for the child who sustained personal injuries. The type and availability of medical care will depend on the severity of injuries and the type of insurance in place.
The type of injuries sustained as a result of an automobile accident, bicycle accident, or pedestrian accident may include the following:
Traumatic Brain Injury;
Musculoskeletal Injuries;
Fractures;
Neck and Back Injuries;
Lacerations and Scarring;
Dental Injuries; and
Other Personal Injuries.
If a child is injured in automobile accident the following medical providers may end up treating the injured child:
Fire Rescue / Paramedics / Ambulance. If the injuries appear to be acute and / or traumatic in nature at the scene of the automobile accident, an ambulance service / fire rescue service is often times called to the scene of the accident to evaluate the injured child. Depending on the severity of the injuries as well as the direction of the parent at the scene, the child may be transported to a local emergency room for further evaluation and treatment.
Emergency Room. In most communities there is an emergency room available to treat a child for personal injuries resulting from an automobile accident. It some communities, there is a specialized children's hospital or children's wing that is in place to address the specific medical needs and personal injuries of children. If possible and practical, it is typically advisable to go to a pediatric hospital versus a general hospital for care and treatment of the child. Of course, time may be of the essence in some situations. As such, it may be advisable to seek and obtain treatment at the closest available emergency room following the automobile accident.
Pediatrician. When a child is injured as a result of an automobile accident, the child can also obtain treatment through the primary care doctor / pediatrician. The pediatrician may be able to evaluate child generally but typically is that not trained to provide the ongoing treatment and evaluation for traumatic injuries to a child following a car accident. If injuries require treatment do if the injuries require treatment beyond a visit or two to, the pediatrician will often refer to recommend that the injured child see a specialist.
Orthopedic Surgeon. If a child fractures a bone as a result of an automobile accident, the child should seek evaluation and treatment from a local orthopedic surgeon. In addition to fractures, orthopedic surgeons also provide evaluation and treatment for sprains, strains, ligament injuries, and other musculoskeletal injuries. Before obtaining treatment from an orthopedic surgeon, the parent should check to determine if the orthopedic surgeon treats children. Many orthopedic practices are set up to just for adults. Some orthopedics treat children and some do not.
Neurologist. The injured child may be able to obtain treatment from a neurologist if the child suffers head, back, neck, or other neurological injuries. While a neurologist does not operate or repair fractures per se, a neurologist does generally provide treatment and evaluation for traumatic injuries of the body and in head.
Physiatrist / Physical and Sports Medicine Doctor. A physiatrist is a doctor who specializes in traumatic and sports related injuries. A physiatrist should not be confused with a psychologist or psychiatrist who treat the emotional and mental issues. The treatment and evaluation by a physiatrist or sports medicine doctor can significantly help the injured child return to his or her active lifestyle depending the severity of the personal injuries sustained in the automobile accident.
Physical Therapist. At the direction and order of a treating physician, a physical therapist can provide treatment and evaluation of an injured child. Therapy can be most beneficial in helping the child through injuries that do not require more evasive treatment like surgery and / or injections.
Chiropractor. Many chiropractors provide a spectrum of care for both adults and children. The therapy and treatment provided by a chiropractor can be beneficial to a child who suffers neck, back, and musculoskeletal injuries following an accident. If a MRI or other diagnostic studies show a disc injury, ligament injury, or other injury requiring the care of a specialist, the injured child, in many instances, can be treated concurrently by the specialist and the chiropractor and / or physical therapist.
As you can see, there are many choices and considerations when selecting a doctor, therapist, or medical provider for an injured child. Due to the complexity of these and other issues, it is often helpful to consult with a Florida Personal Injury Lawyer for advice, consultation, and legal representation. Wood, Atter & Wolf, P.A. is a law firm based in Jacksonville and Ponte Vedra Beach, Florida. For over 50 years, the attorneys at Wood, Atter & Wolf, P.A. have given a voice for injured children and their families. David Wolf, a partner at Wood, Atter & Wolf, P.A. is an advocate for the rights of children and has written the book - The ABCs of Child Injury - Legal Rights of the Injured Child - What Every Parent Should Know. The book has chapters on Automobile Accidents, Medical Care / Treatment, and other topics. You can get this book for free at The ABCs of Child Injury.