When is a Summer Camp Liable for a Child Injury?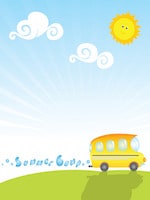 In summer camps in Florida and throughout the nation, children participate in a wide variety of activities including those swimming, boating, sporting, and camping. It is vital that camp counselors, coaches, leaders, counselors in training, and teachers do their due diligence to make sure that each child is engaged in the activity to best of his or her ability and that proper supervision and safety precautions are provided every step of the way. Is every injury that takes place at a summer camp actionable as a claim or case? The simple answer is No. In other words, not every injury is the fault or legal responsibility of the summer camp. Like other potential legal matters, every case involving a child injury must be evaluated on its own facts and circumstances. The four elements of a potential case are as follows:
Duty;
Breach of Duty;
Causation; and
Damages.
Each element must be established in order to rightfully pursue a claim or case for compensation on behalf of an injured child. A duty may be established by statute, ordinance, industry standards regulation, policy, procedure, and, in some cases, just plain old common sense and reasonable care. A breach of duty is the failure to act reasonably or an action that is unreasonable and / or careless in nature. The causation element refers to the link between the breach of duty and the damages. Finally, damages refers to the injuries sustained by the child. Injuries can range from mild to catastrophic.
The book titled The ABCs of Child Injury Legal Rights of the Injured Child - What Every Parent Should Know - has chapters on Day Care Center Injuries, School Injuries, Sports Related Injuries, Playground Injuries, Amusement and Theme Park Injuries, and other topics. You can get this book for free at The ABCs of Child Injury.