What Types of Child Injuries are Compensable in Florida?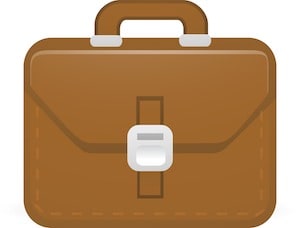 In the State of Florida, children are the victims of a wide variety negligent and careless supervision and conduct that lead to personal injuries. As a Florida Child Injury Lawyer, I am often asked to speak with parents and review incidents to determine if there is a case to pursue. To pursue a matter on behalf of an injured child, there needs to be what is called a Cause of Action. This refers to the a recognizable claim or case against another party (person, organization, insurance company, business, or government entity). A Cause of Action can be spelled out by Statute. For instance, a dog bite case or cause of action is general spelled out in Chapter 767, Florida Statutes. Dog bite cases are unique in that a Cause of Action can be pursued against a dog owner regardless of the prior aggressiveness of the dog. A dog owner does not necessarily have to be negligent to be liable for the injuries caused by a dog bite. Most other causes of action involving a child injury are governed by general negligence laws and standards which require the presentation and proof of the following elements:
Duty;
Breach of Duty;
Causation; and
Damages.
Let's discuss an automobile accident case. If a child is a passenger in a vehicle that is retreaded by another driver, then there is a case for negligence against this driver. The four elements can be proved as follows:
The driver had a duty to use reasonable care while driving. The driver had a duty to maintain a safe distance from the vehicle in front of the driver.
The driver breached these duties.
The accident, in turn, caused injuries.
Damages (otherwise referred to as injuries) can be pursued for medical bills, pain, suffering, and related damages if it can be proved that the injuries are causally related to the automobile accident. Furthermore, it must be shown that the child suffered permanent injuries which is an unique element of damages for automobile accidents cases in order to be able to pursue claims for pain, suffering, and loss of enjoyment of life.
As you can see from the above examples, there are nuances to each type of injury case. Some are governed by statute and some by general negligence laws. Automobile accidents are governed by a combination of Florida Statutes and general negligence laws. Due to the complexity of Florida law, a parent should consult with a Florida Child Injury Lawyer for guidance, advice, and legal representation when necessary. Other types of incidents that may be pursued as Causes of Action for injuries sustained by a child include but are not limited to the following:
Pedestrian Accidents;
Bicycle Accidents;
Trucking Accidents;
ATV (All Terrain Vehicle Accidents);
Playground Injuries;
Day Care Center Injuries;
School Injuries;
Attraction and Theme Park Related Injuries;
Summer Camp Injuries;
Injuries During a Church, Non-Profit, and Other Related Activities;
Sports Related Activities;
Injuries at a Private Home;
Swimming Pool and Aquatic Injuries; and
Product Defect Related Injuries.
The book titled - The ABCs of Child Injury - Legal Rights of the Injured Child - What Every Parent Should Know - covers many of the above topics and causes of action. You can get his book for free at The ABCs of Child Injury.