What Issues are Involved When a Child Suffers Injuries or Dies as a Result of Electrocution?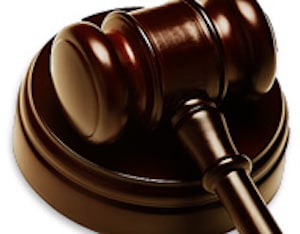 In Florida, children are, at times, the unfortunate victims of an accidental electrocution at parks, businesses, theme parks, amusement parks, and most recently a miniature golf course. When a child suffers an injury or dies as a result of an accidental electrocution, there are many issues or challenges faced by the child and the family including the following:
What were the duties and responsibilities of the property owner?
How are medical expenses, medical bills, and other costs going to be paid?
What was the cause or origin of the shock or electrocution?
What maintenance plan or program was in place to prevent or spot electrocution risks?
Was the electrocution preventable with better maintenance or safety measures?
What insurance was in place to cover damages and expenses related to the electrocution?
What laws and regulations apply to the operation and maintenace of the business?
Due to the complexities of electrocution cases, it is often helpful for a family to retain the services of a Florida Child Injury Lawyer for advice, consultation, and legal representation. A Florida Child Injury Lawyer can handle the above issues and many others that arise in a Florida Electrocution Claim or Case.
A tragic electrocution incident that recently took place involved an 11 year old girl - Ashton Jojo. Tragically, Ashton died as a result of being electrocuted after reaching into a small pond to get a golf ball. The incident took place at the Orange Lake Resort located in Kissimmee Florida. The incident will be further investigated the local Sheriff's Office, Code Inspectors, and the Medical Examiner's Office.
The death of Ashton Jojo is certainly a tremendous loss for her family, friends, neighborhood, and community. It is certain a tragic event that took place during what would appear to be a very safe and low risk activity - miniature golf. You can read more about this story at 11 Year Old Girl from New York Dies as a Result of Accidental Electrocution at Orange Lake Resort.
Business owners, theme parks, and amusement parks should take all reasonable and necessary precatuions to make sure that the facility is safe for all visitors especially children. The book titled - The ABCs of Child Injury - Legal Rights of the Injured Child - What Every Parent Should Know - has chapters on Theme Parks / Amusement Parks, Medical Bills / Medical Treatment, School Injuries, Day Care Center Injuries, and other topics. You can get this book for free at The ABCs of Child Injury.
David Wolf is the author of the book - The ABCs of Child Injury. He also authored the book titled - Florida Day Care Center Injuries - Building Blocks of Knowledge for Parents. He is an attorney and child rights advocate who has dedicated his entire career to the protection of children and the enforcement of the rights of injured children. In July 2012, Mr. Wolf will be releasing his latest book titled - When a Parent's World Goes from Full to Empty - What You Need to Know about the Florida Wrongful Death Act.