What is the Statute of Limitations or Time Limit to File a Personal Injury Lawsuit for Personal Injuries While on a Cruise?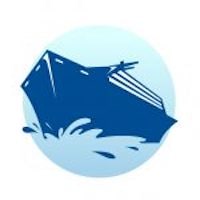 In the State of Florida and other States, a lawsuit must be filed on a personal injury claim or case within a certain period of time. The statute of limitations or deadline to file will depend on the type of case, the jurisdiction, the Plaintiff, the Defendant, and possibly other factors. For cruise ship negligence cases, the statute of limitations is often dictated by the ticket and limitations essentially agreed upon by the passenger prior to the cruise beginning. There is also a required notice period. Cruise ship negligence cases are generally governed by a 1 year statute of limitations and a 6 month notice period. The cruise ship line must be notified in writing about a pending case or claim within 6 months of the incident. Thereafter, a lawsuit must be filed within 1 year of the incident. Compared to other types of personal injury cases, these deadlines are quite short and are at times missed. If either deadline is missed, this can and often does lead to the waiver of important legal rights. As such, it is important for a passenger / injury victim to immediately contact a Cruise Ship Personal Injury Attorney for advice, guidance, and, when appropriate, legal representation.
In addition to the time limits imposed by the cruise ship ticket and the applicable statutes and laws, there are other challenges to a cruise ship injury case. An injury victim must prove that there was negligence or fault on behalf of the cruise ship line and its staff. When a person is injured on a cruise ship, there is no automatic responsibility or liability imposed on the cruise ship line.
To pursue a personal injury case or claim on behalf of an injury victim, four elements must be established:
Duty;
Breach of Duty;
Causation; and
Damages
The cruise ship and its staff have a duty to maintain the ship in a reasonably safe condition. If there is a dangerous area whether created by the staff, another passenger, or by the weather, the cruise ship staff should take measures to repair or clean up the area, post warning signs, and / or otherwise take measures to keep the passengers safe and free from injury. Furthermore, a cruise ship can be held liable for the negligent acts of its own employees and staff members. It should be noted that each cruise ship personal injury case should be evaluated on its own facts, merits, and circumstances.
David A. Wolf is an attorney with over 26 years of experience. He has dedicated his entire career to the protecting and enforcement of the rights of individuals including children, teens, adults, and seniors. David A. Wolf is the author of a number of books including the book titled - Cruise Ship & Boating Injuries - Remedies and Compensation - Don't Let Your Legal Rights Get Pirated Away. You can get this book for free at Cruise Ship & Boating Injuries.