What is the Liability or Responsibility of a Summer Camp When a Child Suffers a Personal Injury?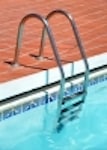 Now that summer has arrived, many children are or will attend summer cam. Many summer camps are located in the local community and include sporting activities, field trips, arts and crafts, and other fun things to do. Other summer camps are out of town and involve have facilities for overnight or sleep away campers. Some will attend overnight camp in the State of Florida and other children will travel outside the State of Florida for overnigh or sleep away summer camp. Any time, a summer camp, organization, facility, or business undertakes the responsibility for the supervision of children, it is vital that all employees and volunteers closely monitor the children to make sure that they are cared for in a reasonably safe environment. Unfortunately, many children are injured during summer camp activities. Some injuries are minor like small insect bite and scratches while other personal injuries are quite serious and involve fractures, emergency medical care, and injuries that are permanent in nature. Tragically, some children even die while under the supervision of the summer camp.
When a child suffers personal injuries during summer camp related activities, the parent is often faced with many issues and challenges. One question that often times arises is the following:
Is a summer camp liable or responsible for the injuries of it or death of a child participating in some summer camp activities?
Often times as a Florida child injury lawyer I am asked if a person has a case or claim against the summer camp. Each case must be evaluated or analyzed by its own facts and circumstances. The basic legal elements of a Florida summer camp case are as follows:
1. Duty; 2. Breach of Duty; 3. Causation; and 4. Damages.
Duty. A summer camp has a duty to provide a reasonably safe facility or environment for the children. Furthermore a summer camp has a duty to provide timely and necessary supervision for the children. This does not mean that a summer camp is liable or responsible for every single incident or injury that takes place while a child is participating summer camp activities. However when a child is injured as a result of the negligence or carelessness of a staff member or volunteer, then a claim or case may be pursued by the parent of the child.
Breach of Duty. This refers to the failure of the summer camp and its employees / volunteers to act in a reasonable manner. The summer camp has a duty to follow its own rules and procedures as well as the applicable State and local laws and regulations. The breach of these responsibilities can serve as a basis for a claim or a case.
Causation. This refers to the link or relationship of the breach of duty to the injuries or damages. In other words, the breach of duty must be the cause of the injuries suffered.
Damages. This refers to the injuries or damages suffered by the child and the child's family.
While the above elements may seem simple in nature, most injury cases are contested even when it clear that there was negligence and injuries caused by the negligence. Insurance claims and litigation matters can be quite complex. Because of this, it is important to have the consultation, advice, and legal representation of a Florida Child Injury Lawyer. David Wolf is an attorney based in Jacksonvile, Florida who has dedicated his entire legal career to the enforcement of the rights of children. He is also the author of the book - The ABCs of Child Injury - Legal Rights of the Injured Child - What Every Parent Should Know. You can get this book for free at The ABCs of Child Injury. The book has chapters on Medical Bills / Treatment, Day Care Center Injuries, School Injuries, Water Park Injuries, Theme Park Injuries, and other topics. Another good reference on the issue of child injuries is the book - Florida Day Care Center Injuries - Building Blocks of Knowledge for Parents. Get this book for free at Florida Day Care Center Injuries.