What is the Liability of a Homeowner for an Accidental Shooting of a Child?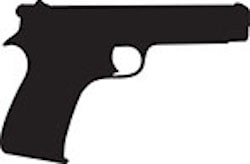 Gun ownership is protected by the Second Amendment. Certainly, there is a strong history and constitutional right to gun ownership in Florida and the United States. With this right, there are also the responsibility of sensible and reasonable ownership and safety especially when children are present in a home or a location where guns are owned, maintained, and stored. A homeowner / gun owner can be held liable for leaving a gun in a place or location that is accessible to a young child. It is well known that children especially toddlers, preschoolers, and elementary school children are curious and do not always recognize the danger of touching or handling a gun. Civil or legal responsibility for injuries or the death of a young child does not in any way abrogate or curtail gun ownership or rights. Like driving an automobile or running an amusement park right, there must be responsible maintenance and operation surrounding the potentially dangerous activity.
An Arkansas woman was recently charged after her six year old nephew shot and killed himself with a gun she owned. The young boy was waiting in a car while the woman was in a nearby residence. The accidental death lead to the woman being charged with manslaughter. She was charged criminally because she was alleged to be negligent or careless for keeping the gun in a place accessible to the young boy. With such a tragic event, this particular incident and others are wake up calls for all gun owners and homeowners to be responsible any time that guns and children are present in the same location.
Gun related injuries can happen to a child of any age. In fact, toddlers, aged two or three, are strong enough to pull the trigger of a loaded gun. Often, these toddlers are too young to understand what a gun is and the danger that it poses. Coupled with the fact that one in three children live in a home with a gun, this is all the more reason to practice proper gun safety.
Proper storage can be the best safety measure for any gun owner. Proper storage includes the gun being unloaded and either locked in a case and / or having a trigger lock on the gun. In addition, the ammunition for the gun should be stored in a separate and locked location.
As illustrated by the Arkansas aunt charged with manslaughter for her nephew's death, gun owners can be held criminally liable for the accidental death of a child. Practicing proper gun storage and safety can prevent injuries, death, and liability.
A good resource for a parent dealing with the aftermath of an injury caused by the negligence of a gun owner is the book – The ABCs of Child Injury – Legal Rights of the Injured Child – What Every Parent Should Know. This book has chapters on Day Care Center Injuries, School Injuries, Playground Injuries, Water Park and Aquatic Injuries, and other topics. You can get this book for free at The ABCs of Child Injury.