What is the Legal Liability / Responsibility of a Landowner - Property Owner When a Child is Injured? (The Attractive Nuisance Doctrine in Florida)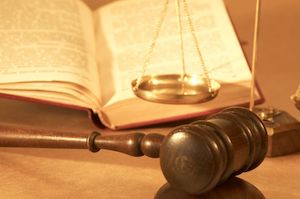 In Florida, property owners and land owners have a duty to maintain the property, buildings, and common areas in a reasonably safe condition. In Florida and other States, there is a legal doctrine known as the Attractive Nuisance Doctrine. It provides a theory or cause of action to children who are lured or enticed upon the property by a machine, instrumentality, or condition and then injured by the "attractive nuisance" itself. The doctrine applies in situations in which the child is a trespasser. If the chid is an invitee to the property, then there is no burden to show that an attractive nuisance was present. As noted in Green Springs, Inc. v. Calvera, 239 So.2d 264 (Fla. 1970), "the child killed in this case as not a trespasser, so there is no need to search for a doctrine separate from the rules of ordinary negligence law to support a duty of care toward her."
In Ansin v. Thurston, 98 So.2d 87 (Fla. App. 1957), a child drowned after trespassing onto the Defendant's property. The complaint alleged that the Defendant property owner had knowledge that there was a floating dock and raft on the property and that children would frequent the property to go swimming. The Florida Appellate Court noted that "children would be attracted to such a place and the dangerous condition of the floating dock and tipsy raft taken with the sudden drop to deep water (which is a part of the nature of a pit) were sufficient to establish a prima facie case."
The book titled - The ABCs of Child Injury - Legal Rights of the Injured Child - What Parents Should Know - has chapters on Playground Injuries, Swimming and Water Park Injuries, Amusement Park and Theme Park Injuries, and other topics. You can get this book for free at The ABCs of Child Injury.