What is the Law in the State of Florida for Leaving a Child Unattended in a Vehicle, Day Care Center Van, or Other Motor Vehicle?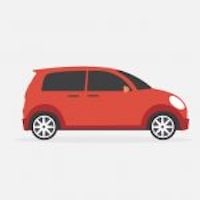 In the State of Florida, it is a crime to leave a child unattended in a vehicle that is turned off. Pursuant to Section 316.6135, Florida Statutes, it is a misdemeanor to leave a child unattended in a vehicle for more than 15 minutes. It is a felony if the child suffers significant bodily harm, permanent injury, or disfigurement as a result of being left unattended in the vehicle. It is also a misdemeanor leaving a child unattended in a vehicle that is still running if the health of the child is put at risk OR the child appears to be in distress.
The statute as it currently reads is a bit troublesome in that a child can suffer serious personal injuries or even death by being left in a hot car or day care center van in less than 15 minutes. Some lawmakers in the State of Florida are pushing for changes to this legislation / Florida law to better protect children and to serve as a reminder to parents, guardians, caregivers, and day care centers to stop putting children at risk by leaving children in a vehicle.
David Wolf - Personal Injury Attorney - is based in Jacksonville, Florida and handles child injury, automobile accident, day care center, and related cases throughout the State of Florida. He is the author of 11 books including the book titled The ABCs of Child Injury - Legal Rights of the Injured Child - What Every Parent Should Know and the book titled Florida Day Care Center Injuries - Legal Rights of the Injured Child - Building Blocks of Knowledge for Parents. You can get these books for free by visiting the Personal Injury Book Section of the Wood, Atter & Wolf, P.A. Law Firm Website.
When a child has been harmed or injured as a result of the negligent or careless acts of others, the parent or guardian should reach out to an experienced Florida Child Injury Lawyer for advice, guidance, and legal representation. David Wolf, a partner with the Jacksonville, Florida law firm of Wood, Atter & Wolf, PA, provides a free consultation for child injury and personal injuries cases. If the case is accepted for legal representation, the case will be handled on a contingency basis which means there will no fees or costs charged unless there is a recovery.
Wood, Atter & Wolf, P.A. has represented injured children as well as adults since 1957. While there have been many technological advances in the past 60 years, there is no substitute for due diligence, common sense, and alertness when it comes to the care and supervision of children. Certainly, it seems that there are more distractions these days in the form of mobile phones, computers, and tablets. Years ago, it was a book or newspaper that may distract a child care provider. Now, we have the mobile phone which has proven to be both a great tool and a dangerous distraction. Florida is a warm or hot weather State year round. As such, it is important to remove children from a vehicle even during a quick errand or drop off.
One simple errand can turn into a tragedy because it seemed more convenient to leave the child in a vehicle whether the vehicle is running or not. Beyond the law, supervision, due diligence, and common sense can go a long way to protecting children on a daily basis.