What is Excessive Training and Condititoning for High School Football Players?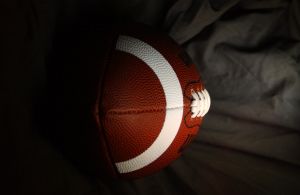 Florida summers are just plain hot. When a high school or club runs football practice in August, there are risks of heat exertion injuries and even death to young athletes. Football is well known in the State of Florida as a sport that traditionally involves rigorous practices and training to build stamina and champions. Yes, it is an uber competitive sport. Coaches, parents, school officials, other students, fans, and yes the players add to the fervor to play hard and win. Unfortunately, at times, this fervor to win and compete can lead to disasastous consequences in the form of heat exertion, heat stroke, hyperthermia, and, yes, death.
The focus on high school sports should be on safety first, sportsmanship, and then competition. Of course, there are many who will oppose such a statement or viewpoint. Certainly, some injuries and even deaths are unpredictable and unpreventable. However, every step and safety measure should be taken by schools and clubs to protect our children engaged in high school football training and conditioning. Building champions can and does at times cost the lives of children trying to prove their worth and value to a team.
Athletic trainers, therapists, and medical providers should be an integral part of every single high school practice and conditional program. Written policies and plans should be put in a place. Coaches should be in high alert for environment conditions and physiological symptoms that can put a student athlete also known as a "child" at risk for serious personal injury or death. One good starting point is a position statement / research paper published by the National Institute of Health titled National Athletic Trainers' Association Position Statement: Exertional Heat Illnesses.
Practice and training plans for summer football as well as football during other parts of the year should begin with a review of this and other articles. There is a certain focus on the play book for football programs rather than the safety and welfare of children. It is quite easy for a football program to brag about a regional or state championship. It would be refreshing to see a football program that brags about its dedication to the education and safety of the children as primary goals of the program.
If you have a child enrolled in a football program, find out up from the training regimen, the safety precautions in place, the written policies and procedures, the safety and medical equipment available, the history of the program, and other information.
The book titled - The ABCs of Child Injury - Legal Rights of the Injured Child - What Every Parent Should Know - has chapters on Sports Related Injuries, Medical Treatment and Insurance, School Injuries, Attraction and Theme Park Injuries, and other topics. You can get this book for free at The ABCs of Child Injury.