What if My Child is Injured in or Near a Florida Resort or Hotel Swimming Pool?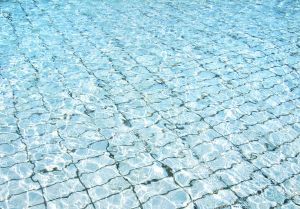 Florida is a tourist destination for many. Throughout most communities and especially the coastal communities and Orlando, there are hotels, motels, and resorts. Most lodging facilities in Orlando have a swimming pool. Some swimming pools at hotels, motels, and resorts are simple while others are quite elaborate with multi pools, slides, lazy reviews, splash playgrounds, and other amenities. Swimming pools and water parks can be a location of great fun and adventure for children and their families. Unfortuntately for some children, swimming pools and water parks can also be the site or location of serious personal injuries and, in some instances, the untimely and tragic death of a child. Is a Florida hotel, motel, and / or resort legally liable for injuries that take place in or near a swimming pool or water park area? The answer, like many questions of this nature, is "it depends". Each case or incident must be evaluated on its own facts, circumstances, and merits.
Just because a child is injured at a particular location - the property owner is not automatically liable for the injuries, medical bills, and related damages. If the property owner (hotel, motel, or resort) chooses to equip the facility with a swimming pool or water park, the property owner then has a duty to maintain the swimming pool or water park in a reasonably safe manner. The physcial structure and equipment should be frequently inspected and monitored for any issues or problems that may pose a danger to children like sharp edges, uncovered drains, broken handrails, etc. . . As for supervision, if the hotel, motel, or resort staffs the swimming pool or water park with lifeguards, then the lifeguards have a duty to monitor the area, remain alert, and act in a reasonable and timely manner as to anyone in or near the swimming pool or water park area.
The Orlando Sentintel recently posted photographs of the Best Florida Resort Pools. There are some wonderful photographs of pool and water park areas. In reviewing these photographs, I thought it would be important to caution parents that there is danger lurking in or near any kind of pool whether it is a simple one or an elaborate one. Certainly, one would think that a fancy resort pool with slides and a lazy river would be safe to use and would be well maintained; however, this is not always the case especially when a child suffers a serious personal injury as a result of the negligence of others.
The book titled - The ABCs of Child Injury - Legal Rights of the Injured Child - What Every Parent Should Know - has chapters on Swimming Pool and Water Park Injuries, Day Care Center Injuries, School Injuries,and other topics. You can get the book for free at The ABCs of Child Injury.
If a parent has a question about a child injury, it is importan to contact a Florida Child Injury Lawyer for advice, consultation, and representation. David Wolf, a Florida Child Injury Lawyer and Safety Advocate, has represented children for over 20 years. Dedicating his entire legal career to promote the safety and legal rights of children, Mr. Wolf offers free consultations on child injury matters and handles cases throughout the State of Florida. For a free consultation, contact David Wolf to get information as to the legal rights and remedies when a child suffers a personal injury.