What if My Child is Injured in an Automobile Accident on Interstate 95 in the State of Florida?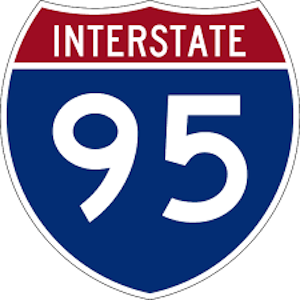 Interstate 95 spans the State of Florida from South Florida all the way to the Florida - Georgia State line. It is a major highway through the eastern cities in the State of Florida with traffic that flows North and South.
Every day, there are accidents reported on Interstate 95. Some are small fender benders while other automobile and trucking accidents are significant crashes that require law enforcement including the Florida Highway Florida to re-route traffic. When there is an accident or crash on Interstate 95, the Florida Highway Patrol typically responds to the scene of the accident. There are also responders for each county and municipality as needed for the accidents that take place on Interstate 95.
If a child is injured as a passenger in an automobile accident on Interstate 95, it is important that the child receives emergency mecical treatment through fire rescue as needed and later receives emergency room treatment as needed. Under Florida law, a injured person including a child must obtain medical treatment within 14 days following the accident in order to qualify for PIP (Personal Injury Protection) benefits. Furthermore, in order to qualify for up to the typical maximum of $10,000, it must be documented by a medical provider that the child has an emergency medical condition otherwise known as an EMC. There are other complexities in Florida law dealing with child injuries and automobile accidents. Because of the intricacies of Florida law, it is important for a parent to obtain the services of a Florida Child Injury Lawyer for guidance, advice, and legal representation when a child is injured in an automobile accident. The book titled When the Wheel Stops Spinning - Legal Rights of the Injured Child - What a Parents Need to Know After the Accident has helpful information to parents seeking answers and information in the aftermath of an automobile accident. There are chapters on medical bills and insurance, automobile accidents, pedestrian accidents, bicycle accidents, wrongful death, and other topics. You can get this book for free at When the Wheels Stop Spinning.