What if a Child Suffers From Heat Exposure, Fractures, or Other Injuries at Summer Camp?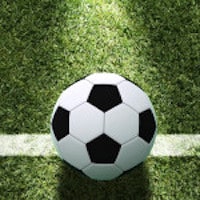 Summer is typically a great time for a child. School is out and the focus is on fun, sports, and activities. Unfortunately for some children, summer marks a point in time in which a child suffers a serious personal injury in the form of heat exposure, fractures, and other injuries. If a child is injured a a summer camp, there are many issues and challenges to pursue a case or claim against the summer camp. It should be noted that a summer camp is not liable or responsible for every since incident or injury.
With any form of physical activity even arts and crafts, there is a risk of injury. The question is whether the summer camp acted reasonable and timely. It is important that the facility, equipment and supplies are regularly inspected; otherwise, more injuries take place at summer camps and, yes, a case can be pursued if it can be shown that the injuries resulted from negligence, carelessness, improper supervision, or dangerous conditions.
Let's take an example. Let's say that a child is enrolled in a soccer camp. The goals at the soccer camp are in disrepair. The goals are not anchored and there are sharp edges around the goals. If the goal tips over on a child OR if a child is lacerated by the sharp edges, there can be a claim or case pursued against the summer camp, the organizer of the summer, and / or the property owner. The injuries resulting from the improperly maintained or improperly anchored goals were avoidable. The goals should have been properly maintained or simply not used until the repairs were made.
When a child is injured at a summer camp, day care center, or school, a parent is often faced with a number of challenges or issues. Who is going to pay for the medical bills? What doctors are available to treat the child? What about future medical bills? What compensation is suitable for the injuries? Because of these and many other challenges, it is important for a parent to consult with a Florida Child Injury Lawyer for advice, consultation, and legal representation when appropriate. Summer camps, schools, day care centers, and insurance companies are typically well represented by attorneys and claims adjusters. Parents should not attempt to handle these cases on their own. Having an experienced Florida Child Injury Lawyer can provide the child with representation that serves the best interest of the child.
The book titled - The ABCs of Child Injury - Legal Rights of the Injured Child - What Every Parent Should Know - has chapters on Sports Related Injuries, Playground Injuries, Day Care Center Injuries, School Injuries, and other topics. You can get this book for free at The ABCs of Child Injuries.