What are the Wrongful Death Laws in Florida? How do They Apply to the Death of Teenager Through the Age of 19? A Child Under the Age of 25?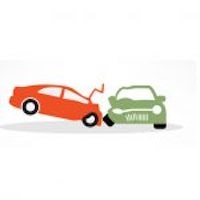 In Florida and other states, headlines are made when there is an automobile accident involving serious personal injuries or the death of a driver or passenger. This is especially true when children and reengages are the unfortunate victims in a Florida Automobile Accident Crash. The death of a teenager can have a ripple effect throughout the community. In many instances, a school crisis team is put in place to provide some guidance and counseling to the other students at the school where the victim attended. Certainly, the biggest loss is upon the parents. It is unnatural in the scheme of things for a parent to suffer the loss of a child especially after putting in some many years of work and love to raise the child from an infant to a young adult. When a teenager dies, so much of the promise that was there just disappears in a moment of time. It is the moment of time in which another driver was speeding or otherwise not paying attention. This momentarily lapse in good judgment and safe driving can and does often lead to serious personal injuries and the deaths of innocent drivers, passengers, pedestrians, and bicyclists.
Just recently, an 18 year old died in an automobile accident which took place in St. Johns County - St. Augustine, Florida near the World Golf Village area. It was reported by a number of media outlets that Griffin Moody, who had just graduated from Allen D. Nease High School in June 2016 died as a result of this 2 vehicle crash. The crash occurred on Murabella Parkway according to the Florida Highway Patrol. Griffin Moody was a passenger in a 2005 Ford Focus that was being driven by another teenager. It was also reported that five other people suffered personal injuries in this crash.
Florida has statutes in place that set forth the rules of the road. Generally, drivers should obey the posted speed limits and yield the right of way to drivers on the roadway. A left hand turning vehicle should yield the right of way to oncoming traffic. All drivers should maintain control of the respective vehicles and otherwise remain attentive to traffic conditions, road conditions, and weather conditions. Each driver has a duty to avoid a crash when he or she has the ability to do so. It should be noted that each Florida Automobile Accident should be evaluated based on its own facts and merits. When a persona dies as result of a Florida traffic crash, the local law enforcement department and / or Florida Highway Patrol will investigate and issue a Florida Homicide Traffic Report upon completion of the investigation. It should noted that the results or conclusions of such a report are not binding per se on insurance companies or any further potential civil cases.
David Wolf is the author of 8 books including the book titled - Florida Automobile Accidents - Personal Injuries - Keys to Protecting and Enforcing Your Legal Rights. Get this book for free at Florida Automobile Accidents. He is also the author of the book titled - When a Parent's World Goes From Full to Empty - The Wrongful Death of a Child - What You Need to Know About The Florida Wrongful Death Act. Get this book for free at From Full to Empty.
In the State of Florida, under the Florida Wrongful Death Act, each parent of a deceased minor can recover mental pain and suffering type of damages from the date of injury until the end of the parent's expected life expectancy. It should be noted that under Florida law a minor child is defined as a child under the age of 25 years old.