What are the Sources of Compensation for a Hit and Run Accident Victim as a Bicyclist, Pedestrian, or Occupant of a Vehicle?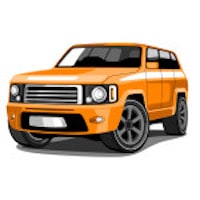 Hit and run accidents are unfortunately part of every community. There are drivers who carelessly cause accidents and injuries to pedestrians, bicyclists, and occupants of other vehicles and then simply flee the scene. Some are caught in the act or thereafter. Others are never located. For those who are located, there can be both criminal and civil law consequences to these actions. For many of these hit and run accidents, the at-fault driver lacks insurance OR lacks good insurance to cover the accident related personal injuries, bills, and damages. If there is no insurance or just minimal insurance, there are other sources of compensation to accident / injury victims in the State of Florida as follows:
Victim of Crimes Compensation Fund. An injury victim can claim up to $10,000 through a fund set up through the State of Florida. The process can be started through the local sheriff's office or the local state attorney's office.
PIP (Personal Injury Protection). The injury victim can utilize available PIP benefits under a vehicle owned by the victim or owned by a resident relative of a victim. If a parent has an automobile insurance policy, the medical bills for the injured child can be processed under the parents' PIP insurance policy even if the child was injured as pedestrian or a bicyclist.
Medical Payment Coverage. This coverage works similar to PIP coverage but is optional coverage in the State of Florida. Many vehicle owners do not have such coverage.
Underinsured Motorist Coverage or Underinsured Motorist Coverage. This is an optional type of insurance coverage but so important especially when dealing with a hit and run type of crash. Uninsured Motorist or Underinsured Motorist can provide benefits or coverage for an injured child as a passenger, driver, pedestrian, or bicyclist. UM coverage can range from $10,000 to over $1 million.
Certainly, a child deserves compensation when he or she suffers personal injuries as a result of a hit and run accident that is caused by the careless or negligent driving of another person. It is quite another question and challenge to secure the benefits that can be obtained as compensation for the personal injuries associated with such a hit and run accident.
The book titled - When the Wheels Stop Spinning - Legal Rights of the Injured Child - What Parents Should Know After the Accident - has chapters on Automobile Accidents, Bicycle Accidents, Pedestrian Accidents, Wrongful Death, and other topics. You can get this book for free at When the Wheels Stop Spinning.