What are the Risks of Furniture Tip Over Injuries to Children at Schools, Day Care Centers, and Summer Camps?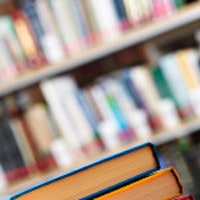 At schools, day care centers, and summer camps, there may be a risks to children that may not be well identified by the administrators, owners, and employees. The Consumer Products Safety Commission reports that over 260 children have died since 2000 due to furniture including but not limited to bookshelfs, dressers, and televisions tipping over on the children. Another alarming statistics include the report that over 11,000 children suffered personal injuries from tip over related incidents during this time period as well. The truth is that these injuries are quite foreseeable and preventable.
One common risk that has been identified is the scenario in which a television - whether flat screen or standard - is placed on top of a dresser or bookcase. Without proper support and anchoring, the television can be prone to tipping over along with the furniture itself. This can happen from a person casually bumping into the area or child who lacks good safety judgment pull or pushing on the television or furniture. As stated, these personal injuries can be avoided with proper anchoring. Ideally, the facility has a trained maintenance person who can install the anchors in a secure manner. If there is no such person employed at the day care center or school, a professional should be called in to take care of these most important safety measures. It should be noted that improperly installed anchors may only be slightly better (if at all) than no anchors at all in protecting the children under the supervision of the day care center or school. If a television, furniture, or other item cannot be securely anchored, then the best and most prudent measure to take is to get rid of this item from the day care center. You can read more about this topic at Anchoring Televisions and Furniture Can Prevent Tip Over Injuries to Children.
Let's explore a potential incident that could take place at a day care center. Let's say a 3 year old is watching television in one of the classrooms. There are a total of 5 children in the room. While the child care provider is changing a diaper nearby, the 3 year old approaches the dresser and television set and pushed the dresser. As a result of the push, the television falls on the child and causes the child to suffer a brain injury. A 3 year old clearly lacks the safety judgment to refrain from such a dangerous act. If it can be shown that the incident was avoidable with just a minimal effort and expense, then there could be a case or claim pursued on behalf of the injured child. One factor that is also considered with these potential cases is the type and available of liability insurance. Because of the complexities of the legal cases and all of the twists and turns of the law and insurance, it makes sense to seek out the guidance and counsel of a Florida Child Injury Lawyer for potential legal representation.
If a child is injured due to the negligence of another person or entity like a day care center, community center, neighbor / friend, school, or summer camp, a parent should seek out legal advice to find out the course of action that may be taken to recover damages including medical bills, lost wages of the parent, and pain and suffering of the injured child. The book titled - The ABCs of Child Injury - Legal Rights of the Injured Child - What Every Parent Should Know - has chapters on Homeowner's Insurance, Day Care Center Injuries, School Injuries, and other topics. You can get this book for free at The ABCs of Child Injury.