What are the Rights of Family Members When a Young Adult Dies as a Result of a Florida Automobile Accident?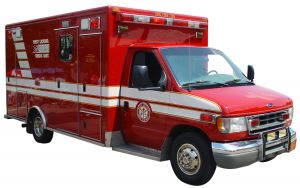 In Florida including the Jacksonville area, traffic fatalties are tragically frequently lead or important news stories. The tragedy, in many instances, is the fact that both the accident and resulting death were avoidable wth safer driving. Whether that means slowing down or limiting driver distraction like radio play, eating, or mobile phone use, paying close attention to traffic conditions and obeying signage and speed limits can avoid many of these fatal automobile accidents. When a child or young adult dies in an automobile accident, there are often many questions and challenges left for the parents and other family members. Florida has unique laws in place when a person dies as a result of the negligence or fault of a person, business, and / or government entity. These laws are set forth in the Florida Wrongful Death Act. For instance, for purposes of the Florida Wrongful Death Act, a minor child is defined as a person under the age of 25 years old.
It is certainly tragic when a child / young adult dies as a result of an automobile, trucking, pedestrian, or bicycle accident. Many such accidents or incidents are preventable. A recent fatal accident was reported in Jacksonville, Florida. It took place on the Buckman Bridge which is a major bridge connecting the Mandarin area of Jacksonville to the Westside of Jacksonville and the Orange Park area. It was reported by the Jacksonville Times Union and other news outlets that Lyanne Vera died when her vehicle was hit by another vehicle that veered out of the travel lanes on the Buckman Bridge. Lyanne travelled to this part of the Buckman Bridge to help a friend who had a vehicle that had broken down on the Buckman Bridge. You can read more about this incident at Good Samaritan Victim of Accident on Buckman Bridge.
In Florida as well as many other States, damages awardable as a result of a wrongful death are different in some respects to the personal injury damages awardable when the accident victim suffers personal injuries but does not die as a result of the accident related injuries. Pain and suffering and the loss of support and services are awardable to a parent when a child dies as a result of an automobile accident or other incident causing the untimely death of a child. The measure of damages is fact dependent and each case or claim must be evaluated on its own facts and circumstances. For instance, a parent and child who had a close relationship should result in a higher settlement or award than a situation in which there was no relationship or a strained one. Of course, the loss of a child is painful for most every parent and a case can be pursued even if the relationship had some issues and was less than perfect.
The book titled - The ABCs of Child Injury - Legal Rights of the Injured Child - What Every Parent Should Know - has chapters on Automobile Accidents, Medical Treatment and Bills, School Injuries, Day Care Center Injuries, and other topics. The book was authored by David Wolf who has devoted over 20 years to the representation of children, young adults, and their families who have experienced personal injuriesand losses due to an automobile accident. You can get this book for free at The ABCs of Child Injury. Another helpful book also written by David Wolf, is the following: When a Parent's World Goes from Full to Empty - The Wrongful Death of a Child - What You Need to Know About The Florida Wrongful Death Act. Get this book at From Full to Empty. A concerned family member, parent, or friend may also want to read the book - When the Wheels Stop Spinning - Legal Rights of the Injured Child - What Parents Need to Know After the Accident. This book has chapters on General Issues, Insurance Policies and Laws, Compensation - Settlement - Damages, and other topics. You can get this book for free at When the Wheels Stop Spinning.