What are the Rights of Child Pedestrians on Their Way to School or a Bus Stop?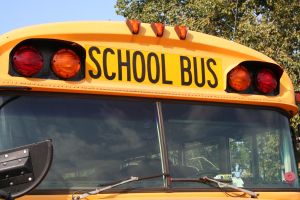 In Florida and other States, children are often walking to and from schools and bus stops in the morning hours and the afternoon hours. Because of the presence of children as pedestrians, it is important that all drivers exercise due caution and slow down during these time periods. Otherwise, child pedestrians are put at risk for serious personal injuries and in some instances the wrongful death of a child. A number of years ago, I received a call regarding a school bus incident involving the tragic death of a child pedestrian. It is a telephone call and moment of time that I will never forget. In handling that and other cases, it has been one of my mission a child safety advocate and child injury lawyer to remind drivers every chance I get about the importance of safe, slow and attentive driving during the time periods that child pedestrians are near roadways at their designated bus stops.
It was recently reported by News 4 Jax other news and media outlets that two teenagers were hit by a pick up truck while the children were waling towards their designated bus stop near County Road 214 in Keystone Heights (Clay County) Florida. It was reported that the teen girl suffered minor injuries while the teen boy suffered life threaning injuries and was airlifted to Shands - UF Health located in Gainesville, Florida. You can read more about this story at Child Pedestrians Walking to the Bus Stop Injured in Clay County, Florida.
When a child suffers personal injuries as a pedestrian, there are a number of insurance and legal issues that arise for the parents to deal with. The book titled - When the Wheels Stop Spinning - Legal Rights of the Injured Child - What Parents Need to Know After the Accident. This book has chapters on Pedestrian Injuries, Medical Bills and Insurance and other topics. You can get this book for free at When the Wheels Stop Spinning.
Remember to slow down during the times that children are on the way to the bus stop and any place where there are child pedestrians. Drive safe and smart and be mindful of the safety of the children in the community.