What are the Rights of Bicyclist on Sidewalks and Crosswalks in the State of Florida?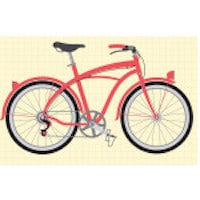 In the State of Florida, a bicycle can be operated on a street, sidewalk, and crosswalk. Pursuant to Section 316.2065 (9), Florida Statutes - Bicycle Regulations:
316.2065 (9) A person propelling a vehicle by human power upon and along a sidewalk, or across a roadway upon and along a crosswalk, has all the rights and duties applicable to a pedestrian under the same circumstances.
As such, a bicyclist is essentially considered a pedestrian when operating a bicycle on a sidewalk and crosswalk. It is important for all drivers to be on the look out for bicyclists in the community whether the bicyclist / cyclist is a toddler, child, teen, adult, or competitive cyclist of any age. Florida weather permits bicycle riding year round. As such, drivers should always be on the lookout for cyclist at all times. Unfortunately, far too many bicyclist are injured every year due to the negligent driving of others and / or distracted driving of others.
When a person is injured or when a person is killed as a result of a Florida Bicycle Accident, it is often helpful to seek out advice, guidance, and legal representation from a Florida Bicycle Personal Injury Attorney. While the police report / investigation is one part of the puzzle of a civil case or claim, it is certainly not the entire puzzle or case. In most instances, the investigating officer did not personally witness the crash or accident. As such, the investigating officer is assessing the situation to determine the fault and preventability of the accident or incident. In most instances, the police officer correctly assesses the situation and cause of the accident; however, in some instances, further investigation is necessary to determine the cause of the accident by other law enforcement officers / agencies OR by a private accident reconstruction expert / investigator. Certainly, any time that a cyclist is injured in the community, there is a ripple effect through the family, neighborhood, and community.
A recent Bicycle Accident was reported in Ponte Vedra Beach, Florida on Palm Valley Road. The news report merely stated that a teen from Ponte Vedra failed to see oncoming traffic as the teen entered the crosswalk. Since the bicyclist ultimately died as a result of the Bicycle Accident related personal injuries, a full report including a Traffic Homicide Report will be completed by local law enforcement and / or the Florida Highway Patrol. It is difficult to assess the total facts and circumstances of a Bicycle Accident or Bicycle Crash from a two paragraph news report. See Ponte Vedra Beach Teen Bicyclist Killed in Palm Valley Road Traffic Accident.
When evaluating any personal injury case including the automobile accident, trucking accident, bicycle accident, and other incidents, there are four elements that must be established to be able to pursue a case on behalf of the injury victim and family as follows:
Duty;
Breach of Duty;
Causation; and
Damages
In the State of Florida, a driver, bicyclist, and pedestrian all have a duty to act reasonably and to follow the applicable traffic signage and regulations. Florida has a comparative fault set of laws in place. As such, even if the bicyclist or pedestrian is negligent or careless in some manner, a case can still be brought against the driver IF there was negligence on the part of the driver that was a cause or contributing factor to the accident or incident. When there is more than one person at fault for an accident or injury, the case or claim can be quite complicated and confusing. However, Florida law clearly provides a course of action for an injured cyclist or an injured pedestrian even if the driver is not 100% at fault. Let's say that the driver is determined to be 70% at fault for a particular accident or crash. Then, the damages would ultimately be reduced by 30%.
David Wolf is the author of seven books including the book titled - Bikes, Trikes, and Automobiles - Legal Rights of the Injured Cyclist and The ABCs of Child Injury - Legal Rights of the Injured Child - What Every Parent Should Know. David Wolf has over 25 years of experience in representing injury victims and their families. He offers a Free Consultation for all personal injury matters. Get D Wolf - On Your Side - At Your Side.