What are the Rights of a Special Education Student Bullied and Injured in School?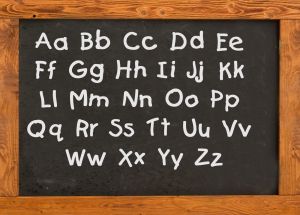 In Florida, special education and special needs children are the unfortunate victims of bullying acts in Florida schools, day care centers, and homes. When a child suffers physical injuries and / or psychological injuries as a result of bullying acts, the parents may be able to pursue a case or claim on behalf of the injured child against the school, day care center, other facility, and / or individuals legally responsible for the injuries. When a child is enrolled in a day care center, school, or other facility, the child care facility has a duty to provide a reasonably safe environment for the child. Adequate supervision and safeguards should be put in place so that the special needs child is not subjected to the bullying acts of other children in any remote locations in the school. While a school and child care facility is not an absolute guarantor or insurer of the safety of a child, the school and child care facility should provide supervision commensurate with the needs of the children.
When a special needs child or special education child is enrolled in a school, it is important that the child has an IEP (Individualized Education Plan) for the proper education and supervision of the child. Furthermore, it is important for the parents to have and know the policies and procedures in place for a particular school. In many instances, the school board's policies and procedures as to general supervision, education, and transportation of children are posted online and / or available at the particular school for the child.
Unfortunately, many special education and special needs children are injured while under the care and supervision of a school or day care center. In some instances, the injuries were neither preventable or foreseeable; however, in many instances, the injuries were preventable with the following the of the IEP and otherwise reasonable and consistent supervision and guidance of the children.
In Tampa, Florida, an unfortunate incident was recently reported by CBS News and the Times Union Newspaper. It was reported that a middle school student was set on fire by an 11 year old student. The incident took place in the boy's restroom. The 11 year old was later charged with aggravated battery. See 11 Year Old Boy Set On Fire at School.
The book titled - The ABCs of Child Injury - Legal Rights of the Injured Child - What Every Parent Should Know - has chapters on School Injuries, Day Care Center Injuries, Damages / Compensation, and other topics. Get this book for free at The ABCs of Child Injury. Another book is also a good resource for parents. Florida Day Care Center Injuries - Building Blocks of Knowledge for Parents is also available for free at the Wood, Atter & Wolf Law Firm website.
Often times, it is helpful to contact a Florida Child Injury Lawyer for advice, consultation, and legal representation. These cases are handled on a contingency basis (i.e. No Recovery - No Attorney Fees). Free Consultations are available by contacting Wood, Atter & Wolf - a law firm that is On Your Side - At Your Side when a child is injured due to the negligence or fault of others.