What are the Legal Rights of Injured Pedestrians in the State of Florida? Personal Injuries - Wrongful Death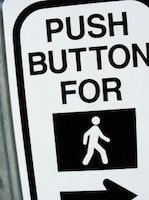 In the State of Florida, both drivers and pedestrians have a duty to exercise due care when on or near the roadways. All traffic control devices should be obeyed. A pedestrian should not dart into traffic and have a duty to use all available crosswalks and traffic control devices available when walking across a street. It should be noted that Florida has comparative fault laws in place. That means that the fault for an accident can be apportioned between the driver and pedestrian when it is not a clear 100 % liability or fault situation that can be attributed to the driver or pedestrian. Furthermore, it should be noted that if an accident can be avoided with due care or safer driving - then there is a further argument to assess liability or a greater share of the fault to the driver when a pedestrian is hit by a vehicle. Section 314.130, Florida Statutes, provides for the rights and responsibilities of drivers and pedestrians when dealing with crosswalks and the crossing of the street by pedestrians. One section of this Florida Statute that should be mentioned is the following:
Notwithstanding other provisions of this chapter, every driver of a vehicle shall exercise due care to avoid colliding with any pedestrian or any person propelling a human-powered vehicle and give warning when necessary and exercise proper precaution upon observing any child or any obviously confused or incapacitated person.
Pedestrians are at risk these days due to distracted driving and unsafe driving. It is certainly a tragedy when a pedestrian is hit by a vehicle especially when the incident could have been avoided. Another nuance of Florida law that should be mentioned is the use and effect of police reports and investigations completed by the Florida Highway Patrol and / or other law enforcement agencies. If an injured pedestrian or family member of an injured pedestrian, a civil claim or case can be pursued regardless of the findings of the investigating police agency. In other words, the police do not control the disposition or the ability to pursue a civil claim for damages. An injured pedestrian or the family of the injured pedestrian can hire an attorney and an accident reconstruction expert as needed to conduct an independent investigation of the accident to determine fault or liability for an accident.
In Jacksonville, Florida, a recent pedestrian accident made headlines and had a ripple effect throughout the Mandarin and Jewish community. It was reported that Esther Ohayon and her 16 year old daughter, Orly, were hit while crossing San Jose Boulevard while attempting to cross this busy street. Following the accident, there has been a call for the City of Jacksonville and the Department of Transporation to study the intersection to determine if the crosswalk devices give pedestrians enough time to safely cross the street. You can read more about this story at Tragic Accidents on Jacksonville, Florida Road Exposed Complications in Creating Safe Crossing Areas.
Dealing with the aftermath of a pedestrian, automobile, bicycle, or other related accident can be quite challenging for a family. It is important for injured pedestrians and their family members to get assistance following an accident for medical care, counseling, medical bills, and yet, when appropriate, for legal advice. The book titled, When the Wheels Stop Spinning - Legal Rights of the Injured Child - What Parents Need to Know After the Accident. You can get this book for free at When the Wheels Stop Spinning.