What are the Legal Rights of Bicyclists Who are Injured? Dangers of Passenger and Commercial Vehicles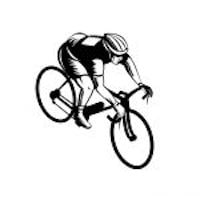 In the State of Florida and other states, bicyclists are put at risk for personal injuries. From the simple bicycle ride of a child to a more rigorous bicycle ride by an experienced cyclist, an injury, accident, or crash could take place at any place and time. Some bicycle injuries are quite minor in the form of a scared knee or elbow that heal quickly; however, other bicycle accident related injuries can be quite significant and change the life of the injured cyclist. Tragically, far too many cyclists from toddlers to elementary school age children to teens to adults to seniors die every year due to the negligent driving of an operator of passenger vehicle or commercial vehicle. Any time that a driver gets behind the wheel of a vehicle, the driver should keep in mind that on any given trip there will be pedestrians, cyclists (bicycles), and bikers (motorcycles) on the roadway. There is a common expression or theme out there - Look Twice for Motorcycles. This simple but powerful advice applies the same and even more to pedestrians and cyclists especially those who are children.
When a cyclist is injured or a cyclist dies as a result of the fault of a driver, the cyclist and the family of the cyclist can seek compensation for the damages (personal and property) caused by the bicycle accident Most states have adopted a comparative fault form of liability for bicycle accidents. In other words, even if the cyclist was partially at fault, an injury claim or case can still be pursued on behalf of the injured cyclist and / or the family of the injured cyclist. It should be pointed out that each claim or case involving a bicycle accident or injury should be evaluated on its own merits, facts, and circumstances. It is important that the injured cyclist and family retain the services of an experienced Personal Injury Attorney to review the facts, circumstances, insurance coverages, medical bills, and medical records to determine the recommended practical and legal courses of action.
A police report detailing the details of the bicycle accident can be helpful as part of the investigation; however, it should be noted that a case or claim can be pursued on behalf of an injured bicyclist even without a bicycle accident report and even without a favorable bicycle accident report. In other words, if the police officer places some or all of the fault for a bicycle accident on the injured cyclist, a civil claim or case can still be pursued on behalf of the injured cyclist. In most instances, the police officer, deputy sheriff, and / or highway patrol trooper arrive on the scene after the bicycle accident has already taken place. As such, the police officer is merely assessing the information as he or she processed it at the time of the crash. In most jurisdiction, for purposes of a bicycle accident, the police officer is not given the role of insurance adjuster, judge, or jury. In other words, the conclusions and evaluations of the police officer are not completely dispositive of a claim or case on behalf of an injured cyclist.
Recently, in the State of Georgia (Savannah), a cyclist died during ride with a group. It was reported that Judy Grossman of Clermont, Florida died after she was run over by a dump truck. You can read more about this crash at Florida Woman Cycling Across Georgia Dies in Bicycle Accident. Since there was a death, there will be a more detailed traffic homicide investigation by state and local police. Certainly, it is a tragic loss for the family and community of Judy Grossman. That's right. The deaths and injuries to bicyclists and cyclists are not just merely statistics.
If a cyclist is injured, a cyclist or the family should immediate seek out the advice from an experienced Personal Injury Attorney. David Wolf has over 25 years of experience representing injury victims. He provides a FREE CONSULTATION to his injury clients and prospective clients. As an experienced Personal Injury Attorney, David Wolf understands that an injury can take place at any time and place. As such, he is available essentially 24 / 7 - days, nights, weekends, and holidays to service the needs of his clients and those in need of his help. Contact David Wolf now to get the help you need.