What are the Legal Rights of a Child Injured by a Drunk Driver?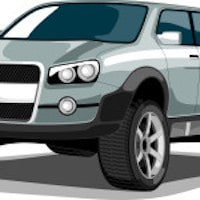 In Florida and other states, children are put at risk by negligent drivers. This is especially true when a driver decides to take the wheel even after a day or night of drinking or drug use. Any given time during the day or night, cars on the road with children as passengers and many with teen drivers. When a person takes the wheel under the influence of alcohol or drugs, these actions but put the safety, health, and welfare of children and adults alike in harms way. When a child is injured in an automobile accident as a result of the negligence of a drunk driver, the child has legal rights to pursue case for compensation for the damages associated with the personal injuries.
It should be noted that when evaluating a potential case. There are essentially two ways to view the case. One way involves a legal analysis. The other way involves a practical evaluation. There may be a legal case to pursue but for practical reasons like the lack of available liability insurance - there may be practical reasons not to pursue a legal case related to a drunk driving automobile accident. As a Florida Child Injury Lawyer, I am often often called upon to review cases involving injuries. As part of my evaluation, I always consider both the legal elements combined with the practicalities of pursuing such a case. As a law student at the University of Florida over 25 years ago, the focus of my law school education was on the legal elements required to prove a case. Back when I attended law school, there was not much emphasis on the practical aspects or expected financial results or recovery of such a case. While the legal analysis of the case is important, the real world is the real world. For parents dealing with the aftermath of a Florida automobile accident causing serious personal injuries, the real world involved the practical problems and challenges of dealing with medical bills, medical treatment, pain and suffering, and injuries that could and do impact a child for a lifetime.
When a child is injured as a result of a drunk driving accident, a child has the right to recover monetary damages for these medical bills - past and future as well as the non-economic damages related to pain, suffering, loss of enjoyment of life, and mental anguish. Typically, a Florida Child Injury Lawyer will focus on the available automobile insurance in order to recover these damages. Certainly, a drunk driver can be sued for the entire value of the case. A judgment can be obtained which means that there was a court determination via a jury verdict or a bench (judge) verdict which requires the defendant to pay damages to the injured child. However, it should be noted that the actual collection or recovery of said judgement is quite something different. Because of the complexities of these matters, a parent should seek the advice, guidance, and representation from a Florida Child Injury Lawyer.
The book titled - When the Wheels Stop Turning - Legal Rights of the Injured Child - What Parents Need to Know After the Accident - has chapters on Automobile Accidents, Bicycle Accidents, Pedestrian Accidents, Wrongful Death, and other topics. You can get this book for free at When the Wheels Stop Spinning.