What are the Legal Rights of a Child Injured at a Hotel, Resort, or Vacation Area?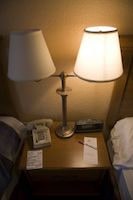 During winter break spring break and summer vacation, children and their families often times visit hotels, motels, resorts, and vacation areas. While most vacations are fun and full of adventure, some involve the unfortunate personal injury of the child. When a child is injured in a hotel, motel, resort, or vacation area, a case or claim may be pursued on behalf of the injured child. Like other legal cases, there must be a showing of four basic elements:
Duty;
Breach of Duty;
Causation; and
Damages.
Each case must be evaluated on its own facts and circumstances. Because of the complex nature of these cases and the challenges / defenses that are typically raised to the legal case or demand for compensation, the parents of the injured child should retain a Florida Child Injury Lawyer for advice, consultation, and legal representation.
As noted in Marriott International v. Perez-Melendez, 855 So.2d 624 (Fla. 5th D.C.A. 2003), a property owner like a business, hotel, resort, or vacation area the following duties:
the duty to use ordinary care in maintaining its premises in a reasonably safe condition; and
the duty to give timely warning of latent or concealed perils which were know, or by the exercise of due care should have been known.
The book - The ABCs of Child Injury - Legal Right of the Injured Child - What Every Parent Should Know - has chapters on Attractions - Theme Parks, Shopping Malls - Businesses, Damages - Compensation, and other topics. You can get this book for free at The ABCs of Child Injury.