What are the Legal Cases Involved When a Child is Subject to Corporal Punishment / Pinching at a Florida Day Care Center?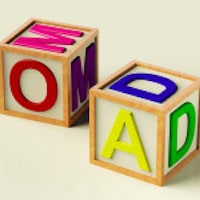 In Quincy, Florida, it was reported that a day care center worker at All My Children Learning Center is facing criminal charges of battery and cruelty to a child. It was reported that a day care center teacher pinched a 4 year old child under her care to the point that the child was bruised and needed medical attention.
There may be a number of legal cases that result from corporal punishment cases or incidents including the following:
Criminal Case. This case would involve the potential arrest and criminal prosecution of the Defendant / Perpetrator who harmed or attempted to harm a child. Law enforcement officers, investigators, and prosecutors work together to gather evidence and then take action when appropriate to arrest the Defendant and pursue criminal charges against the Defendant. The results of the criminal investigation / prosecution can include jail / prison time, probation, counseling, restitution, and court costs.

Administrative Case. This case would involve the local and state licensing authorities involved with the oversight of the Defendant employee and the day care center facility. Fines can be imposed and licenses can be temporarily or permanently suspended.

Civil Case. Unlike the Criminal Case and the Administrative Case, the focus of most civil cases is on compensation for the injured child. A Florida Child Injury Attorney does not have the power to arrest people, shut down facilities, or act as a policing agency; however, a Florida Child Injury Attorney can pursue a cause of action to force the Defendant and day care center facility to compensate the injured child for medical bills, pain, suffering, mental anguish and the loss of enjoyment of life. It should be noted that each Florida Day Care Center Case must be evaluated on its own facts and merits. The "bad act" of the Defendant is just one component of a personal injury claim or case.
David Wolf is an attorney, author, and advocate. He is the author of 7 books including the book titled - Florida Day Care Center Injuries - Legal Rights of the Injured Child - Building Blocks of Knowledge for Parents. He is also the author of Broken Trust - Abuse, Neglect and Molestation - Legal Rights of the Injured Child. You can get these books for free by contact David Wolf. As a Personal Injury Attorney, David Wolf provides a FREE CONSULTATION to his prospective clients. He is available 24 / 7 to assist his current clients and prospective clients. Contact David Wolf right now to get the help, advice, and legal representation that you need. Get D Wolf On Your Side - At Your Side.