What are the Duties and Responsibilties of a Boat Operator / Water Vessel Operator in the Ste of Florida? Legal Rights of the Boat Accident Injury Victim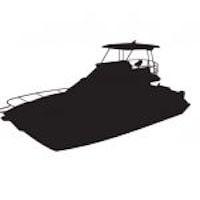 Florida is well known for its waterways, oceans, lakes, canals, rivers, coasts, and other aquatic areas. With a flurry of boating activity year round and more so over the summer, Florida is also the location or site for boating accidents causing personal injuries to children, teens, adults, and seniors. Florida has laws in place that cover the use and operation of a boat or vessel. Just because a boat owner / operator is out on the water, there is no freedom per se to act negligently, carelessly, or recklessly just because you are off the land and seem to be away from civilization. Section 327.33, Florida Statutes provides as follows:
It is unlawful to operate a vessel in a reckless manner. A person is guilty of reckless operation of a vessel who operates any vessel, or manipulates any water skis, aqua plane, or similar decide, in willful or wanton disregard for the safety of persons or property at a speed or in a manner as to endanger, or likely to endanger, life or limb, or damage the property of, or injury any person.
Florida law under Section 327.33, Florida Statutes further provides that:
Any person operating a vessel upon the waters of this state shall operate the vessel in a reasonable and prudent manner, having regard for other waterborne traffic, posted speed and wake restrictions, and all other attendant circumstances so as not to endanger the life, limb, or property of any person. The failure to operate a vessel in a manner described in this subsection constitutes careless operation.
Boating accident cases are evaluated to some extent in a manner similar to automobile accident cases in that there are four elements to establish to prevail in a personal injury case or claim as follows:
Duty;
Breach of Duty;
Causation; and
Damages.
It should also be noted that with any personal injury case, the conduct of the Defendant can be judged in part by the concepts of common sense and reasonableness. When a child or adult suffers a boating injury as a result of the negligence or carelessness of another person or entity, there are a host of challenges and stresses put on the injury victim and the family of the injury victim. It is at these very times that the injury victim and the family should seek out the help, guidance, and advise of a Florida Boating Accident Attorney or a Florida Personal Injury Attorney.
The fault, liability, or responsibility for a boating accident is just one part of the case or claim involving the personal injuries of the victim. Another important element of the claim or case is that of damages which relate to the type and severity of the type and severity of the personal injuries. Factors that are considered when reviewing the value of a personal injury claim or case include the past medical bills, future medical bills, diagnoses of the personal injury related conditions and issues, loss of income, loss of earning capacity, pain, suffering, loss of enjoyment of life, and mental anguish.
David Wolf is a Florida Personal Injury Attorney with over 25 years of experience who handles cases throughout the State of Florida. He dedicates his practice to the representation of injury victims. David Wolf truly believes in Giving a Voice to Injury Victims and Their Families. He is the author of 5 books and over 3,500 articles that focus on personal injury and safety issues. Get D Wolf On Your Side - At Your Side.