What are the Duties and Responsibilities of a School, Day Care Center, or Camp for Supervision on a Field Trip to a Swimming Pool, Water Park, or Beach in Florida?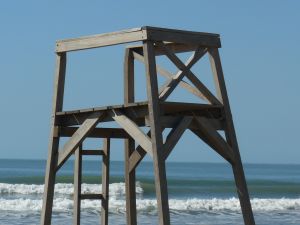 In Florida, there are often field trips to swimming pools, lakes, water parks, and yes, the beach. On the typical field trip, the children have fun and enjoy the day out in the sun filled with friends, swimming, and other activities. Unfortunately on some field trips, a child suffers serious personal injuries and in some cases death from a drowning. When a school, day care center, or camp organizes an activity that is centered around or near a body water or swimming, there should be precautions are taken for the safety and well-being of children. The amount and type of supervision will depend on the number of children, the body of water or water park, the age of the children, swimming abilities of the children and other factors.
Beach activities can be especially dangerous for children because of the size of the area, the unpredictability of the currents and waves, the depth of the water, and limited availability of lifeguards. In Florida, it simply is not possible to have a lifeguard posted every area in which swimming or beach activity take place. It is simply not feasible for counties and cities to post lifeguards at or near every single area in which a person goes into the water. Because of this, it is usually a best practice to limit school field trips and activities in areas in which lifeguards are posted. In addition, schools, day care centers, and camps should also set forth limits as to the area in which the children can swim, the depth in which children can swim, and put in place a buddy system. In addition, there should be chaperones and counselors / attendants posted near the shore of the waterway / beach in addition to the lifeguards that are posted. Volunteers, chaperones, and counselors should take his or her position seriously and focus his / her attention of children in the water rather than engaging in conversation or other distractions. By following these simple and feasible safety precautions, many personal injuries and drowning incidents can be avoided or prevented.
A recent drowning incident was reported in New Smyrna Beach Florida. The Daytona newspaper and other news outlets reported that a 17-year-old boy (J.J. Branchedor) died while participating in a school related field trip to the beach. He was missing for three hours before his body was retrieved, For more information regarding this incident - See 17-Year-Old Drowns in New Smyrna Beach Florida Area. The death of this child is certainly a tragedy for his family, the the beach community, his school, friends, and the community in general.
The book titled - The ABCs of Child Injury - Legal Rights of the Injured Child - What Every Parent Should Know - has chapters on Swimming Pools, Water Park, and Aquatic Injuries, Medical Care and Treatment, and other topics. You can get this book for free at The ABCs of Child Injury. Another resource for parents and other interested persons is the book - When a Parent's World Goes from Full to Empty - The Wrongful Death of a Child - What You Need to Know About The Florida Wrongful Death Act. You can get this book for free at From Full to Empty.