What are the Duties and Responsibilities of a Florida Resort, Hotel, or Motel to Visitors and Guests Who are Children?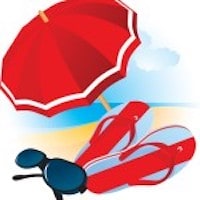 In Florida and other states, children are welcomed as guests at hotels, motels, and resorts. There are a few vacation areas that are adult guests only; however, the vast majority of these locations are family oriented and set up in many ways to provide for the guests who are children. Rooms and areas of the resort are constructed and designed just for children. Because children are welcomed as guests, the hotel / resort staff and management should maintain the facility and activities at the facility in a way to takes into account the safety of children. It is well know that children lack good safety awareness and judgment. Because of this, attractive nuisances should be kept at a minimum or at least secured in a way that a child cannot go inside a dangerous area without proper access and adult supervision. Take for example, a swimming pool or aquatics area. Proper fencing, enclosures, and alarms should be in place so that a child, especially toddlers, do not have access to or wander into the area. Like other personal injury cases, the following elements must be established:
Duty;
Breach of Duty;
Causation; and
Damages
At times, a child will get hurt at a hotel, motel, or resort; however, if the injuries were not foreseeable or preventable - then there may not be a viable case or claim to pursue against the hotel, motel, or resort. However, if the hotel, resort, or motel was negligent in some manner which, in turn, caused the incident and resulting injuries then - a case or claim may be pursued on behalf of the injured child.
It should be noted that a child under the age of 6 years old cannot as a matter of law in the State of Florida be held at fault or comparatively negligent. For children 6 and older, a child may be held partially or fully at fault. Of course, each case must be evaluated on its own facts and circumstances.
There was an interesting case reported in Texas in which a child and his family were guests at a resort. There was an archery range. As the boy and his family were in the range area, the boy wandered out into the range to retrieve some of the arrows. Tragically, an arrow was shot and became embedded into the child's head which, in turn, caused neurologic injuries. A lawsuit was filed over the incident. You can read more about this incident at Serious Injury to Child Results in Lawsuit Against a Resort. What will be the result of this case? Will the child be faulted for some of the negligence? Will the parents be blamed? How will the insurance company deal with this matter? Will the case go to trial? What kind of problems or difficulties will the child have over his lifetime? What is the value of the case? These and many other questions will be answered as the case goes through litigation and possibly to trial.
The book titled - The ABCs of Child Injury - Legal Rights of the Injured Child - What Every Parent Should Know - has chapters on Theme Parks and Attractions, Swimming and Waterpark Injuries, Automobile Accidents, Day Care Center Injuries, School Injuries, and other topics. You can get this book for free at The ABCs of Child Injury.