What are the Dangers of Septic Tanks to Children? What are the Legal Rights of Injured Children?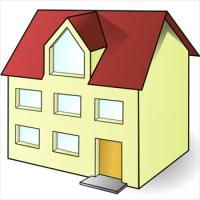 In Florida and other States, there is a dangerous area in or near to many homes including many homes located in rural areas. The dangerous area is the Septic Tank. Most people understand that a swimming pool presents a serious risk of danger to children. Because of this, many homeowner's, public parks, and other facilities take measures to prevent injuries to children in and around swimming pools by erecting perimeter fencing, pool fencing, pool / door alarms, drain covers, and other safety precautions. There are also significant risks associated with septic tanks. While septic tank related injuries may not be as common as swimming pool, drowning, and other injuries, there are still serious risks and dangers and around septic tanks. Because of these risks and dangers, it is important for homeowners, service companies, and other responsible property owners to periodically inspect and maintain septic tanks. In particular, care should be taken to make sure that the septic tank is properly maintained and that covers are fitted and secure so as to prevent or deter children from accessing the septic tank and / or falling into the septic tank.
There have been reports of children being injured and even dying as a result of falling into a septic tank area. When a child is suffers serious injuries or death from a septic tank related injuries, it brings out a certain awareness of the dangers of septic tank risks and dangers. Of course, the death of a child due to a septic tank related injury or incident has a ripple effect through the family, neighborhood, and community.
A recent incident was reported in Bradford County, Florida in which a child fell through a septic tank and died. Initial reports indicate that investigators believe that the 2 year old boy fell through a broken cement covering to the septic tank area. You can read more about this story at 2 Year Old Boy Falls into Septic Tank and Dies in Bradford County, Florida.
Another incident took place in Texas where a 3 year old reportedly died as a result of drowning in a septic tank area. The parents of the deceased child filed a wrongful death lawsuit for this incident and pursued a case against the homeowners, renters, and the company that inspected / maintained the septic tank area. You can read more about this incident at Texas Wrongful Death Case for 3 Year Old Who Drowned in Septic Tank.
When a child suffers injuries as a result of an incident at a home, business, school or other location, there are often times questions as to the legal rights of the injured child. The book titled - The ABCs of Child Injury - Legal Rights of the Injured Child - What Every Parent Should Know - has chapters on Homeowner's Insurance and Claims, Day Care Center Injuries, School Injuries, and other topics. You can get this book for free at The ABCs of Child Injury. Another helpful resource for parents is the book - When a Parent's World Goes from Full to Empty - The Wrongful Death of a Child - What You Need to Know About The Florida Wrongful Death Act. You can receive this book for free at From Full to Empty.