Should the City of Jacksonville be Liable or Responsible for ''Accidental'' Drowning of Toddler? Septic Tank Incident Under Investigation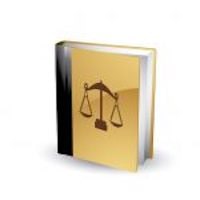 A death that shook a family, neighborhood, and community is still under investigation according to a recent news report. Amari Harley, age 3, died on October 22 after getting stuck in a city septic tank system at a City of Jacksonville (Duval County) park. The death certificate listed "accidental drowning" as the cause of death. This means, that following the autopsy, it was determined that the drowning was the cause of the death rather than some other cause like a stroke, heart attack, or some kind of unknown or previously undiagnosed congenital medical condition. While the cause of death has been established, the preventability and safety measures surrounding this incident are still under investigation.
This raises the question as to whether the City of Jacksonville should be held liable for the death of this child. In other words, is the City of Jacksonville legally liable for this "accidental drowning"? When evaluating a legal case involving a personal injury, research is often conducted by an attorney in form of a review of allocable laws, statutes, ordinances, and case law. It is important that there is legal precedence or authority to pursue a case or claim on behalf of the injured child and the family. There are essentially four elements associated with a negligence case or claim as follows:
Duty;
Breach of Duty;
Causation; and
Damages
While the elements seem basic, the proof required to establish each and every element is not so simple in many cases. It would appear that the facts surrounding the Amari Harley would be subject to the laws or concepts involving an Attractive Nuisance. This legal concept which has been in place for decades allows an injury child and the family of the injured child to pursue a case or claim due to a dangerous condition being present on property. Children are curious and often wander into an area that seems interesting, adventurous, fun, and "attractive". Since children often lack safety awareness, many such children will suffer serious personal injuries because the adventure far outweighs the risk to the child who can be completely oblivious to the dangers that we, as adults, would be able to better recognize. See Toddler's Death at Jacksonville Park - Accidental Drowning.
As noted on Cockerham v. R.E. Vaughan, 82 So.2d 890 (Supreme Court of Florida - 1955), the possessor of land can be held liable for the personal injuries to a child (even a child who is deemed a trespasser) if the following can be established:
The land owner knew or should have known that children were likely to be in the area either has invited guests or even as trespassers.
The condition on the property is one that the property owner knew or should have known created an unreasonable risk of serious personal injury, harm, or death to children.
Children, because of their age, inexperience, immaturity, and intellect, would not realize that the risk or condition on the property was dangerous.
The expense and effort to secure the property or put safety measures in place are slight in comparison to the risk presented to children who may play, explore, disturb, or enter the zone of danger created by the dangerous condition.
It should be noted that this case dates back to 1955. There are cases even older than this one that set forth law involving Attractive Nuisances and children. Septic tank areas are well known to be a dangerous areas to children. The problem is that toddlers do not understand or comprehend this danger. As such, it is important to make sure that all covers are secured in a way that a toddler or other small child cannot get into the area. Furthermore, if it there is an ongoing problem with vandals opening or destroying safety measures, then alternative or safety measures should be explored and put in place so that a dangerous condition is not created on the property that would be a danger to children. For instance, heavier covers like concrete and / or secure locks may have better secured the septic tank in question. Whenever an attractive nuisance case is investigated or evaluated, the concepts of preventability and foreseeability are important. While a city or property owner is not an absolute insurer for the safety of children, a city or property owner should take "reasonable" efforts to remove dangers from the property on a consistent and ongoing basis.
David Wolf is a personal injury and child injury attorney with over 27 years of experience. Based in Jacksonville, Florida, he handles personal injury cases throughout the State of Florida including those related to the injury / death of a child. Attorney David Wolf is the author of 11 books that focus on personal injury issues including the book titled - The ABCs of Child Injury - Legal Rights of the Injured Child - What Every Parent Should Know. This book has chapters on Playground Injuries, Automobile Accidents, Day Care Center Injuries, Amusement Park and Theme Park Injuries, and other topics. You can get his book for free at The ABCs of Child Injuries.