Should a Parent Take the Injured Child to the Emergency Room? Who Pays for the Emergency Room Visit?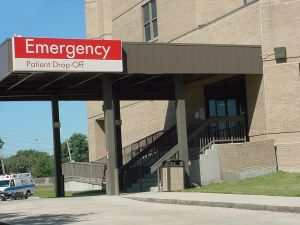 When a child suffers a personal injury as a result of an automobile accident, bicycle accident, pedestrian accident, or an incident at a day care center, school, or other location, a parent is often faced with the decision as to whether the child should be taken to the emergency room for an evaluation and treatment. In some instances, it is an easy decision when it is apparent that there are life threatening injuries. In other instances, when the injuries are minor like a small scratch to the finger, it would appear that an ER visit would be unnecessary. It is all of the incidents in between that cause stress for a parent when making the decision. Of course, the decision to take a child to the ER is a medical one that should be carefully made. Parents should proceed and error on the side of caution. In other words, if there is a question or possibility that the child suffered a serious personal injury, the child should be taken to the ER or at least to an urgent care center as soon as possible. There was an article on this topic that helped shed some light on this issue - See to the ER or Not - 5 Child Injury Questions.
Another issue faced by parent is the source of payment for an ER visit. The payment source will depend on the type of incident, availability of automobile, health, liability, and / or medical payment insurance. It will also depend if another person or entity is at fault for the injuries. In many instances, the source of payment can be worked out with the hospital at the hospital or at a later date. Often times, it is helpful to discuss legal rights of the injured child, payment sources for medical bills, and legal liability with a Florida Child Injury Lawyer.
The issues of medical treatment and payment sources are covered in two books written by Florida Child Injury Lawyer - David Wolf - The ABCs of Child Injury - Legal Rights of the Injured Child and When the Wheels Stop Spinning - Legal Rights of the Injured Child - What Parents Need to Know After the Accident. You can get each book for free at The ABCs of Child Injury and When the Wheels Stop Spinning.