Is Disney World and Other Theme Parks Liable When a Child Drowns or Suffers Personal Injuries While Visiting the Park, Hotel, or Other Area?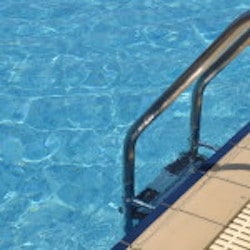 Disney and other theme parks are magical. For some, they are a place where dreams come true. For others, they are a place that sadly are a reminder of a horrible tragedy in the form of a death or a serious personal injury of a child. It was recently reported that a 3 year old child drowned at the Disney World - Art of Animation Resort located in Kissimmee (Orlando), Florida. It was reported that the 3 year old child was found in the pool at approximately 8:00 p.m. The child was found underwater. The child was then taken to a local hospital where the child was pronounced dead. What a terrible ordeal for all involved.
There are a number of legal and safety issues involved with an incident that takes place at Disney World and other theme parks. First, it is well known that Disney and other theme parks cater to children and families. The marketing dollars and attractions are geared to attracting children and their families to visit the park and, yes, spend money. Disney and other theme parks have a business to run and there is nothing wrong with that; however, with the operation of any business, there is a responsibility to maintain the property and common areas in a reasonably safe condition. Can all incidents leading to injury be prevented? The answer is certainly no. However, Disney, theme parks, and hotels have a duty to maintain the premises in a reasonably safe condition taking into consideration the needs, abilities, and disabilities of the guests including but not limited to children, toddlers, and infants. Toddlers are unique guests. They can walk and tend to wander and explore. It is well known with toddlers that they lack good safety awareness and often fail to follow instructions. In the State of Florida, the disabilities and poor judgment of toddlers and other young children are built into the law. A child under the age of 6 years old in the State of Florida can be held liable for comparatively at fault for his or her actions. However, this does not absolve a parent or other family member of the responsibility to supervise and monitor the child.
While visiting a theme park, attraction, resort, or hotel, the management needs to be aware of the concept of the attractive nuisance. Children especially toddlers love to explore. An attractive nuisance can be something that is actually built for fun like a playground, pool, water park, and other area. An attractive nuisance can also be an unlocked chemical closet with a wide array of brightly colored chemicals and tools. It is anyplace where a child may get into to explore, wander around, play, and, yes potentially suffer serious personal injuries and in some cases even die. The swimming pool area is prime example of an attractive nuisance. It is an area that should be enclosed and kept out of the reach and exploration of a child especially a toddler.
The liability or responsibility of a theme park, attraction, resort, or hotel for a drowning or other type of personal injury will depend on proving the following essential elements:
Duty;
Breach of Duty;
Causation; and
Damages.
Cases related to the supervision and maintenance of a swimming pool can be very complicated. Many issues arise with these cases including the following:
What is the duty of the property owner or management company to have lifeguards in place?
How should the swimming pool area be secured after hours?
What supervision should be in place during operating hours for the swimming pool?
What kind of fences, enclosures, gates, and / or alarms should be in place for the swimming pool?
Was the drowning incident foreseeable or preventable?
A Florida Child Injury Lawyer can more fully explain the concepts of liability, attractive nuisance, negligence, and compensation rights for the injured child OR compensation rights of parents of a child in a wrongful death case. The book titled - The ABCs of Child Injury - Legal Rights of the Injured Child - What Every Parent Should Know - has chapters on Attraction and Theme Park Injuries, Water Park and Swimming Injuries, Day Care Center Injuries, School Injuries, Playground Injuries, and other topics. You can get this book for free at The ABCs of Child Injury. Another excellent resource for parents is the book titled - When a Parent's World Goes From Full to Empty - The Wrongful Death of Child - What You Need to Know About The Florida Wrongful Death Act. You can get this book for free at From Full to Empty.