Automobile Accidents on Bridges - Issues and Legal Rights - Recent Crash on Buckman Bridge (North Florida)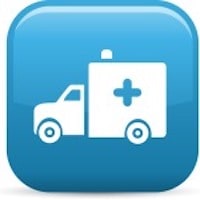 In Jacksonville and North Florida, there are a number of bridges (large and small) that connect commuters to various areas over and beyond major waterways like the St. Johns River and the Intercoastal. Once such bridge is the Buckman Bridge. Construction began on the Buckman Bridge in 1964 and the Buckman Bridge was completed in 1970. The bridge spans over 16,000 square feet and connects the areas of Mandarin - San Jose (Duval County) to Orange Park (Clay County).
While driving upon any large bridge, there are many safety issues and problems that can arise. Traffic, congestion, and visibility can be factors that lead to crashes. Another problem inherent in bridge traffic is the inability to pull off the roadway to safety when there is a vehicle approaching that is about to cause a rear end accident. Tragically, there are crashes upon North Florida bridges that lead to serious personal injuries and even death. One such crash that took place on March 2, 2015 had the effect of shutting down a major part of Jacksonville / Orange Park traffic because the Buckman Bridge was closed to manage and investigate the crash scene.
Action News and other media outlets reported that a semi-tractor trailer crashed into a SUV just before 2:00 p.m. in the afternoon. It was reported that the driver of the large commercial tractor trailer noticed that traffic was slowing but was unable to bring his truck to a stop. This, in turn, led to a rear end type of crash. Thereafer, the SUV caught on fire and 4 occupants of this SUV died at the crash scene. It was reported that the 4 crash victims included 2 adults and 2 children. A second SUV was also involved in this Florida Automobile Accident. The 3 occupants of this vehicle were later treated at a local hospital for non life threatening personal injuries. You can read more about this Buckman Bridge crash at 4 Dead and 3 Injured in Buckman Bridge Fiery Crash.
It is especially important for all drivers including commercial truck drivers to follow all applicable Florida traffic regulations espeically when travelling over bridges. The risks and dangers are just too great to drive in any other manner. One very important traffic regulations deals with the issue of following too closely. This statute provides the following:
316.0895 Following Too Closely
(1) The driver of a motor vehicle shall not follow another vehicle more closely than is reasonable and prudent, having due regard for the speed of such vehicles and the traffic upon, and the condition of, the highway.
Generally, drivers should maintain a safe distance so that a vehicle can be safely stopped without crashing into another vehicle. With respect to the Buckman Bridge, traffic can be stop and go throughout the day and especially in the afternoon hours. There are inclines and declines to the bridge which at times can make safe braking more difficult. All of these factors are well known and should be taken into account when a driver determines his or her speed and driving while operating a vehicle upon the Buckman Bridge.
As a Florida Child Injury Lawyer and Child Safety Advocate, I have personally handled a case involving the traffic traffic death of a teenager who was an occupant of a SUV on the Buckman Bridge. It is a case that has made a lasting imprint upon my life for both the tragedy itself and the impact that it made upon the teenager's family and the rest of the community. It was a crash that could have been avoided.
The aftermath of a crash involving a child and other relatives can be quite challenging for the family. There certainly are not any easy answers and the loss is something that no amount of money can ever compensate a person for. In times of tragedy, family members should seek the help of other family members, friends, neighbors, medical professionals, clergy, and when the time is right a Florida Personal Injury Lawyer with experience handling cases of this nature.
The book titled - When the Wheels Stop Spinning - Legal Rights of the Injured Child - What Parents Need to Know After the Accident - is a good resource to learn more about issues that arise after the accident. The book contains practical information and tips regarding issues like automobile insurance, compensation, settlement, medical treatment, and other topics. You can get this book for free at When the Wheels Stop Spinning. Another excellent free resource is the book - When a Parent's World Goes From Full to Empty - The Wrongful Death of a Child - What You Need to Know About The Florida Wrongful Death Act. You can get this book for free at From Full to Empty.