Are Children (Ages 5 and Under) Covered by Florida's Automobile Child Seat – Booster Seat Laws?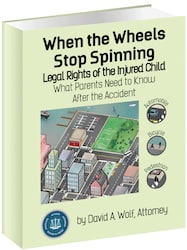 Prior to January 1, 2014, children (ages 3 and under) were governed by Florida law that required children of this age to be placed into an approved child seat or booster seat. A recent law was passed to extent the requiremens to children (ages 5 and under). With or without such a laws in place, parents and transporters of children should take all reasonable and necessary efforts to provide approved child seats and booster seats for children. It is vital that children was properly seated and seat belted in a vehicle. The use of safety belts can help prevent injuries and even the death of a child in certain instances; however a seat belt is less effective when the child's height is sub optimal when being placed in a seat with a standard seat belt. You can read more about the House Bill 225 - at Child Motor Vehicles Safety Bill Signed by Governor Scott.
When a child is injured as a result of an automobile accident, there are a number of issues and challenges presented to both the child and the parent. How are medical bills going to be paid? What facilities will provide treatment for the injured child? What insurance is available? Are there any special laws or provisions when dealing with a child settlement?
These and other topics are presented in the book When the Wheels Stop Spinning - Legal Rights of the Injured Child - What Parents Need to Know After the Accident.